This canning jar chandelier was super simple to make, thanks to World Market!
Last year I wrote about the canning jar pendant lights I made for over the peninsula in the kitchen of the 'Little Brick Cottage' In case you missed that, here's a quick pic of those:
For those 3 pendants I had to find the separate pieces and created my own lights from scratch using an adapter so they could be used on a track light. I also used the antique zinc lids and broke out the glass liners in them to wire through.
But for this chandy I just made for the family room at 'Our House', I found a light kit online at WorldMarket.com Either a 3 or 5 pendant lights are available. I chose 5 lights because it's a main source of light over the game table area in the family room, and since I'd be using lower watt bulbs due to the transparency of the glass jars 'globes', I needed a greater number of light pendants to achieve enough light for the room.
Also, just to clarify, the kit from World Market doesn't come with any globes or jars, I bought these from Ebay.
And unlike the ones in the cottage, I just didn't have the heart to wreck the old zinc lids, so this time I painted some new lids:
See the 'authentic' antique lids in the upper right corner? I had them on the counter to refer to as I quickly painted the new silver colored lids with some grey and zinc tones of acrylic paints.
Also, notice in the lower left corner… that's one of the 5 liners my husband graciously snipped out a hole just the right size to slip the World Market fixture into and screw tight with the provided nut.
Here's a close up of the finished lights screwed together with the kit from World Market.
When the World Market light kit came, all the separate lights were the same length. I wanted the jars to each be a little different length, creating more of a bouquet look to the light, so here's how I shortened the wires:
Then once the 5 separate pendant lights were the right length and everything inside the fixture re-wired, I wired it to the ceiling.
I have small 25 watt bulbs in each antique blue canning jar. That's a total of 125 watts, perfect for this space.
Next time I think I'll show you the game table and chairs I re-did from a dated 1980's set. Here's a peek:
Can you guess what this zoomed in tease of a peek is?
I'll tell you next time!
Yay!! I've been featured: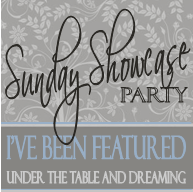 I'm linking up at the folllowing parties:
http://romantichome.blogspot.com/2013/03/family-time-and-new-honey-pot-show-and.html
http://chiconashoestringdecorating.blogspot.com/2013/03/flaunt-it-friday-143.html
http://www.fivedaysfiveways.com/2013/03/feature-friday-free-for-all-57.html
http://tatertotsandjello.com/2013/03/weekend-wrap-up-party-and-wallpaper-for-windows-giveaway.html
http://www.funkyjunkinteriors.net/2013/03/sns-178-reclaimed-wood-projects.html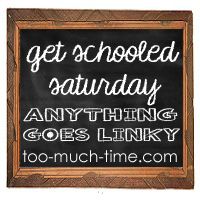 http://makingtheworldcuter.com/2013/03/making-the-world-cuter-monday-and-frizzy-lous-giveaway/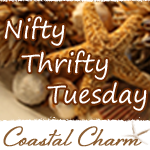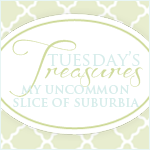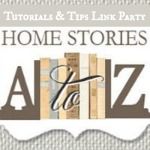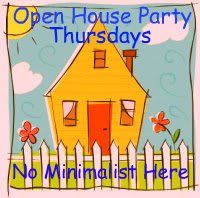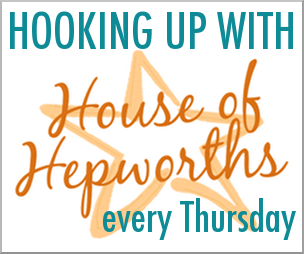 http://www.theshabbycreekcottage.com/2013/03/transformation-thursday-no-195.html